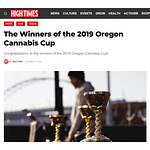 The debut edition of the Oregon High Times Cannabis Cup took place in Portland October 29, 2019. 500 submissions from flower, extacts & edibles from the recreational market, Deschutes Growery takes 1st place in best hybrid flower with the MAC1.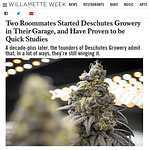 Like a lot of growers, Justin Clapick and Travis Busack started in the garage. In those days, the roommates didn't entirely know what they were doing….
Deschutes Growery Receives Resource Innovation Institute's 'Energy Innovation Award'
Cultivation Classic – Oregon's scientific cannabis competition – announced winners in these categories, as determined via a double-blind evaluation by 150 judges…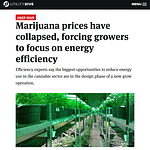 Efficiency experts say the biggest opportunities to reduce energy use in the cannabis sector are in the design phase of a new grow operation….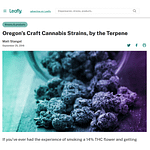 While mood-enhancing limonene is identifiable in countless citrus-forward strains, it contributes to a host of tart and sour aromas in cannabis, many of which don't smell like citrus in the traditional sense. Deschutes' Kurple Fantasy possesses such a limonene-dominant-but-not-fruity aroma.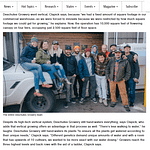 Deschutes Growery in Bend, Ore., went vertical a little more than a year ago, says head cultivator Justin Clapick, and in many ways, the cultivation operation is …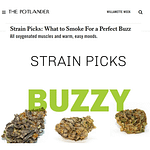 MAC1 by Deschutes Growery A few years back, a relatively unknown strain called Miracle Alien Cookies sold at auction in a pack of 20 seeds for $15,000.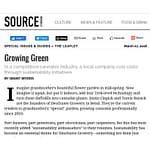 Justin Clapick and Travis Busack are the founders of Deschutes Growery in Bend. They're the current tenders to grandmother's "special" garden, growing …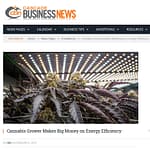 Deschutes Growery Gets Paid for Going Green. Deschutes Growery is proving that you don't need to use …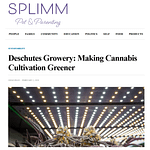 Deschutes Growery in Bend, Oregon is leading the way to a sustainable future for indoor cannabis cultivation and pushing others in the ….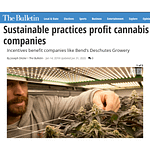 The partnership has grown and so has the operation, Deschutes Growery, a familiar … Deschutes Growery is part of a rising number of indoor cannabis growers …
Deschutes Growery is a Bend, Oregon-based company started by a group of friends who had a passion for ethically-grown cannabis and sustainability," shares …